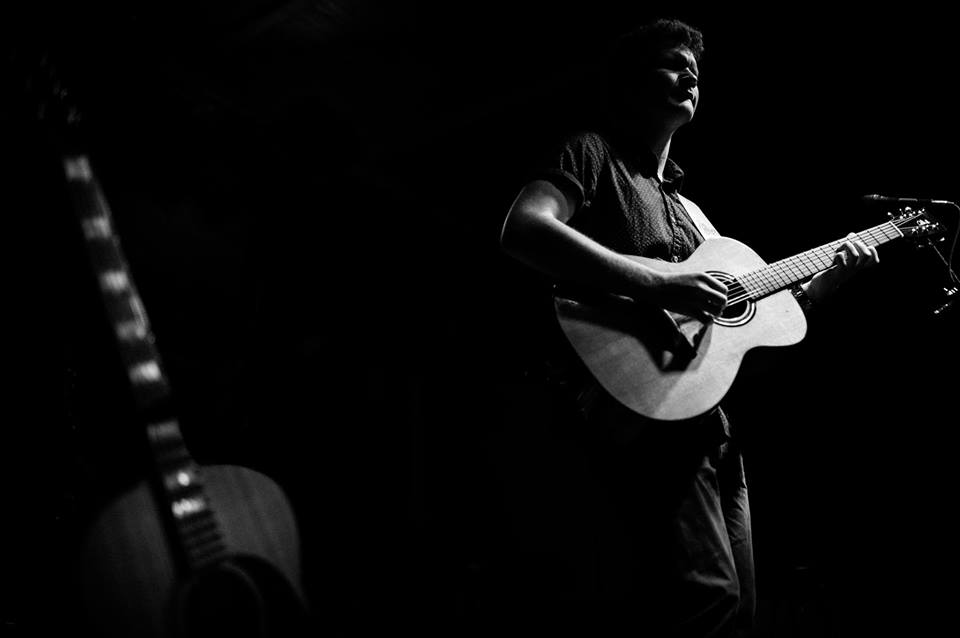 Seb Goldswain, Stormy Monday, Live at MiTH
Category:
When:

4th July 2018 7:00 pm - 10:00 pm
Where:

The Knoll, Knoll Dr,




Hilton

,

KwaZulu-Natal

South Africa



Submitted By:
Event Details

---

PICTURE CREDIT: Kavo R Photograhy.

19:00-19:30 2G (Ron and John)

The name 2G simply refers to the first letter of the lads' surnames. John Goodall is on acoustic guitar and is the lead vocalist, while Ron Gevers contributes the odd harmony (thanks to Fisherman's Friends), and acts as 'concussionist' in chief.

19:30-20:00 Matt Singer (Rukuz)

Matt "Oldog" Singer is a seasoned musician from Cape Town. Formerly known for his music projects: "RuKuZ" and "Dead Lucky", he has toured the African continent both as a band member and a session musician. Since his relocation from Cape Town, he has started a solo project playing mostly originals, and a few re-styled covers from various artists. Matt plays six-, twelve-string and bass guitar, does music production, and has a home recording studio based in Camperdown.

Many bands have influenced his life as a musician. Styles ranging from heavy metal act Pantera right down to texan blues legend Stevie Ray Vaughan. Since moving to Kwazulu Natal, he has played a few of the local venues, and regularly gets asked to return because of the energetic performances that he delivers.

20:00-20:50 Stormy Monday KZN

Stormy Monday describe themselves as a "real live band". Real instruments, real voices, no MIDI, no auto-tune and an honest-to-goodness real drum kit (yes kids, you can still see them on Wikipedia). Band members include Sylvia Tempest, @Richard Tempest, Hylton Blignaut and Adrian Haycock. We look forward to welcoming them back to MiTH!

21:00-22:00 Seb Goldswain (picture credit: Kavo R Photography)

A firm MiTH favourite, at the age of twenty four, Seb Goldswain is already considered by many of South Africa's elite professional musicians as one of the top performing guitar players in the country. Seb is a highly versatile musician, having studied jazz guitar and composition up to Honours level at UKZN. Performing with his own original electric band, as well as regularly working with some of SA's top established artists, Seb performs his own highly energetic original solo acoustic set to enthusiastic reception. Armed with either an acoustic guitar or with an electric guitar and a Marshall stack, Sebastian has the rare ability to wow and draw crowds into a frenzy with nothing but his original music, electric stage energy and outstanding guitar playing.

ABOUT MiTH:
MiTH is a semi-open mic music club. An opportunity for musicians to share the joy of their music with a friendly audience which includes fellow musicians – who have all "been there" too. (Non-musicians welcome too!) Whether you're a newbie looking for your first opportunity to perform publicly, or a more experienced / mature musician simply looking for people who are as passionate about music as you are – come along and join us!

Bring your own booze. Food and soft drinks are available for sale. Musicians who want to play at MiTH, please contact mithbookings@gmail.com, Charles Webster (082 331 7271), or Doug Borain (072 340 7034).

DIRECTIONS TO MiTH:
Take the N3 to Hilton, take the Hilton turnoff and go South into the Village (away from Hilton College). Travel 5,2km along Hilton Avenue (past two sets of traffic lights and Crossways Pub) and keep going straight as Hilton Avenue turns into Dennis Shepstone Drive. At the 5,2km mark, Knoll Drive will be on your right – the entrance to MiTH is the *second* entrance on your left into The Knoll Historic Guest Farm.

Visit www.mith.co.za for more details and directions.