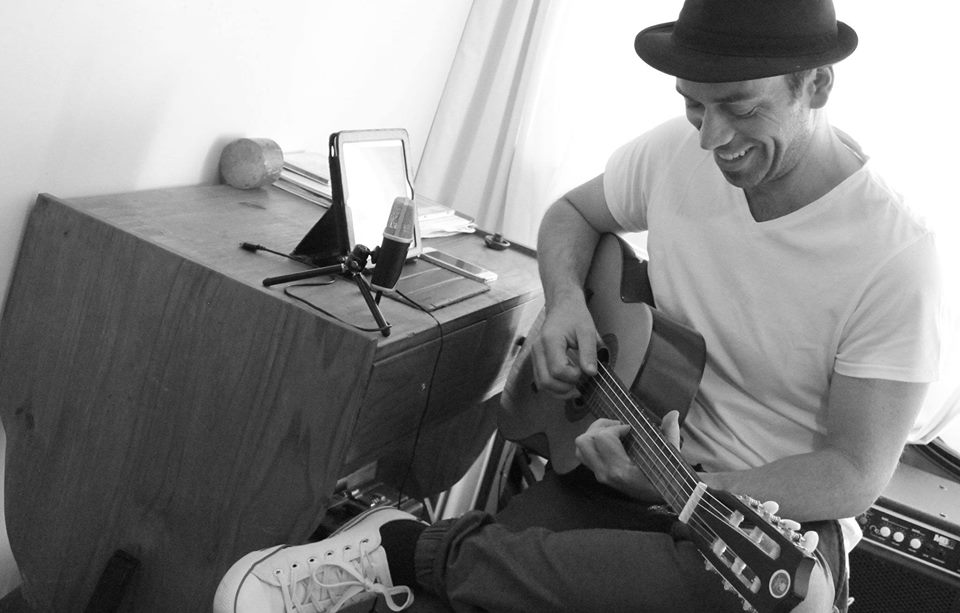 Ryan Calder, Kodiak, Summer du Preez at MiTH
Category:
When:

21st November 2018 7:00 pm - 10:00 pm
Where:

1 Knoll Drive Hilton




Hilton

,

KwaZulu-Natal

South Africa



Submitted By:
Event Details

---

9pm Ryan Calder

8pm Kodiak Music

7pm Summer du Preez

Ryan Calder

Ryan Calder started playing music in high school, as a drummer, believe it or not. Guitar and vocals came later as he plied his wares through university. During this time, he penned and recorded his debut album, Better Days. In 2007, Ryan performed for the third time at Splashy Fen, but now under the conspicuous pseudonym of the "Ryan Calder Band" with band mates. In 2010, his second album, On The Edge, made its way to the marketplace. In 2011, Ryan won an International Songwriting Competition and traveled to Barcelona, Spain to attend the Future Music Forum. All the major label representatives were there to talk about where the industry was heading. Today, Ryan continues to perform in theatre, at house concerts and various other events, and is a well-known figure in the KZN Midlands music scene. Check Ryan out on Youtube:

https://www.youtube.com/channel/UCsuwXRLJurLtv5_WCT4TzYg

Kodiak

Led by Pietermaritzburg businessman, David Adrian Rossouw, Kodiak is comprised of PMB locals and delivers a a very cool pop-rock sound punctuated by strong rhythms, Dave's soulful skillful vocals and some very adept instrumentation. Check out Dave's recording of his single, "Her Song", here: https://www.facebook.com/www.kodiakband.co.za/videos/1824531451147515/

Summer du Preez

Summer du Preez is a musician based in Kwa-Zulu Natal, South Africa. From originals to covers Summer makes her style of music shine through. Even though it's just her and her guitar Summer aims to capture the audience with her sweet yet powerful voice. Her Music is described as folk indie. With influences such as Alanis Morissette and the Cranberries, Summer wants to be an artist with a distinct difference from the other musicians. Music has been her passion from a young age. Her favourite musicians are Ben Howard, Daughter, Birdy, James Bay and many more the list could go on forever.

MiTH is located at The Knoll Historic Guest Farm, Knoll Drive, Hilton. Doors open at 6 pm and the music will kick off at 7 pm. Entrance is R30 at the door.

ABOUT MiTH: MiTH is a semi-open mic music club. An opportunity for musicians to share the joy of their music with a friendly audience which includes fellow musicians – who have all "been there" too. (Non-musicians welcome too!) Whether you're a newbie looking for your first opportunity to perform publicly, or a more experienced / mature musician simply looking for people who are as passionate about music as you are – come along and join us!

Bring your own booze. Food and soft drinks are available for sale. Musicians who want to play at MiTH, please contact mithbookings@gmail.com, Charles Webster (082 331 7271), or Doug Borain (072 340 7034).

DIRECTIONS TO MiTH: Take the N3 to Hilton, take the Hilton turnoff and go South into the Village (away from Hilton College). Travel 5,2km along Hilton Avenue (past two sets of traffic lights and Crossways Pub) and keep going straight as Hilton Avenue turns into Dennis Shepstone Drive. At the 5,2km mark, Knoll Drive will be on your right – the entrance to MiTH is the *second* entrance on your left into The Knoll Historic Guest Farm.