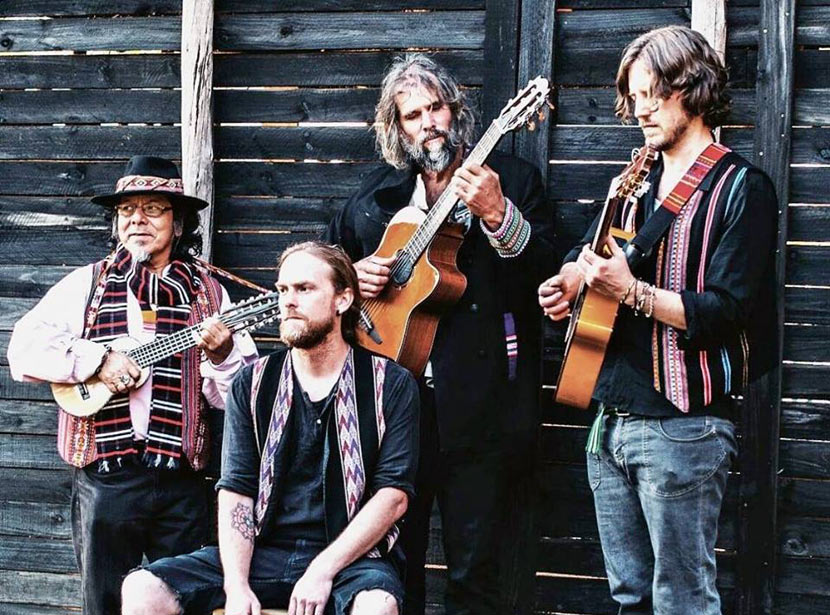 Pan Latino, Chad Jubber, Grace Botha - live at MiTH!
Category:
When:

6th June 2018 7:00 pm - 10:00 pm
Where:

The Knoll, Knoll Dr




Hilton

,

KwaZulu-Natal

South Africa



Submitted By:
Event Details

---

7:15pm – Grace Botha Music

Grace Botha is a singer/songwriter/pianist with a passion for amalgamating her love for jazz, pop and folk. She majored in Jazz and Popular Voice at Howard College from 2011-2013 and was a soloist for the close-harmony group the UKZN Voices. She won the Amsterdam Acoustic Artist challenge in 2012. She was also runner-up in the Gateway to Fame competition 2013 as well as opening for the SAIFTA awards in a collab at the ICC Durban. She has performed with several artists including Beatroute, Sebastian Goldswain, and Majozi and opened for Jason Hartman. Grace Botha is also a session artist. She has played at many different venues in Durban and now resides in the Midlands/ The Drakensberg where she continues to pursue her music. Grace is most at home on stage and is a fantastic performer. Be sure not to miss out!

8pm – Chad Jubber Music

Chad Jubber has been described by some as 'the next best thing' in the South African music industry. A contestant on season two of The Voice South Africa, the charming guy with the brooding good looks did not allow his premature exit from the show to stand in the way of his dreams.

His debut EP was released yesterday and it is GOOD! Written over a period of 4 years by Chad himself, each song tells a beautiful story of love, loss and the sometimes unkind journey towards finding oneself. The EP, which contains 5 tracks, speaks volumes about the kind of guy Chad is when no one is watching: compassionate, sincere, profound.

The first track on the EP, entitled 'Fool', was exactly what I expected from Chad – Hauntingly beautiful with a raw authenticity that had me gushing with emotion. Every track on the EP is as good as the previous with my personal favorite being 'Just a Boy'. This is a tear-jerker of note and just illustrates once again what a phenomenal songwriter Chad is.

9pm – Pan Latino

Still together after many years, Kéch, Abbo, Daniël and Chris, united by their love of all music, are a strong Latino Ethnic force. Their music is energetic and infectious to the ear and guaranteed to get you up and dancing.

Lead by Bolivian "real deal Latino" Kéch (Eufronio) Sánchez on vocals, guitar, pan pipes, flutes and charango, the rest of the tribe are: Abbo Hall on the bass guitar (Mr Five and Four), holding down the grooving Latin bass lines. Daniël Rossouw on lead, rhythm guitar. Latin infused and blended with other flavours, his colours add to Pan Latino's unique sound Chris Melling – AKA Baviaan, percussion extraordinaire, bringing his tasteful yet visually exciting Ethno/Latino beats and sounds, pulsing the heartbeat of Pan Latino.

ABOUT MiTH: MiTH is a semi-open mic music club. An opportunity for musicians to share the joy of their music with a friendly audience which includes fellow musicians – who have all "been there" too. (Non-musicians welcome too!) Whether you're a newbie looking for your first opportunity to perform publicly, or a more experienced / mature musician simply looking for people who are as passionate about music as you are – come along and join us!

Bring your own booze. Food and soft drinks are available for sale. Musicians who want to play at MiTH, please contact mithbookings@gmail.com, Charles Webster (082 331 7271), or Doug Borain (072 340 7034).

DIRECTIONS TO MiTH: Take the N3 to Hilton, take the Hilton turnoff and go South into the Village (away from Hilton College). Travel 5,2km along Hilton Avenue (past two sets of traffic lights and Crossways Pub) and keep going straight as Hilton Avenue turns into Dennis Shepstone Drive. At the 5,2km mark, Knoll Drive will be on your right – the entrance to MiTH is the *second* entrance on your left into The Knoll Historic Guest Farm.