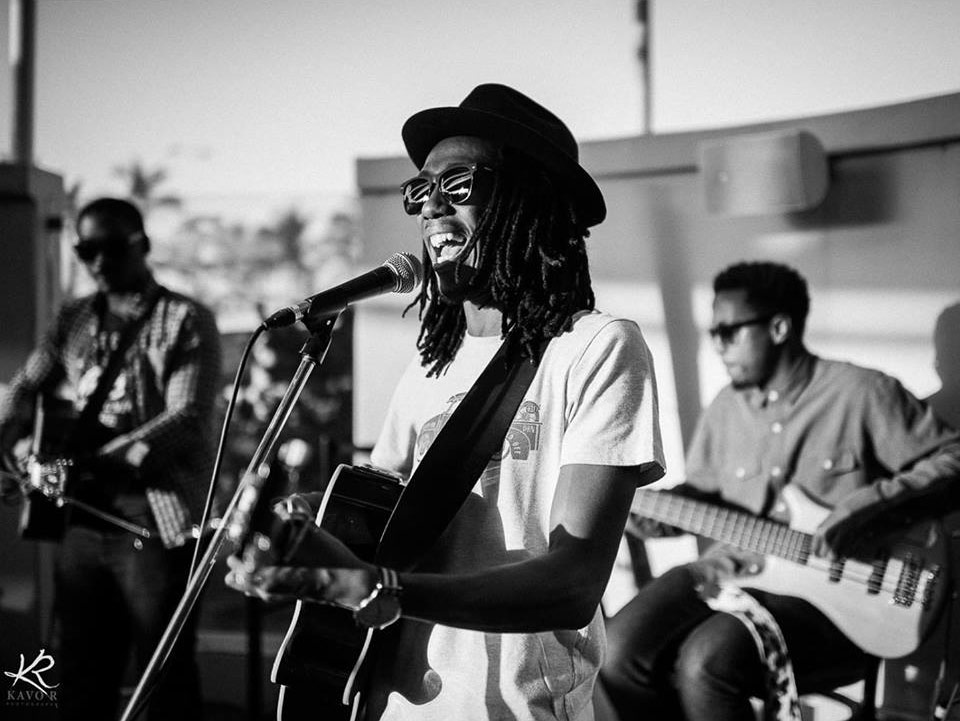 Mali Zulu Live at MiTH
Category:
When:

23rd May 2018 7:00 pm - 10:00 pm
Where:

Knoll Dr, Hilton




Hilton

,

KwaZulu-Natal

South Africa



Submitted By:
Event Details

---

7pm – Nicky Grieshaber

Well known in the KZN Midlands for bringing live piano to all occasions, Nicky plays rocking rhythms, wavy waltzes, folksy favourites and perky pop. A few mini-samples here: https://soundcloud.com/user-925482629. Short video on YouTube https://www.youtube.com/channel/UCgX1eHKB_Py_2h-YQYRvz1g.

7:30 pm – Roarke Angelbright

Roarke Angelbright is a singer-songwriter from Westville. The 19-year-old solo artist puts a unique twist on his performances by using a loop station. He records backing to his songs live and on the spot. Percussion, rhythm, riffs and whatever else he needs is played, live, on one guitar, and looped to create a more full, 'band sound'. He plays a variety of unique covers and original songs. His style takes influences from folk, blues and even small elements of hip-hop in his rythmic beats – but overall it is probably best described as acoustic rock. Roarke played in the 2014 Durban International Blues Festival, at the age of 17, as well as many other venues throughout KZN. He became a solo act in the beginning of 2016 when he began singing and looping live for the first time.

8pm – St John & Tanya

These two are some of our favourite musicians here in the Midlands of KZN. Tanya Nicolson leaves her heart on the stage – the utter abandon with which she delivers jazz standards, jazz not-so-standards and soulful ballad covers has left MiTH members tearful on more than one occasion. She lives and breathes every lyric. St John Haw, in his unique, quiet way, provides a perfect foil for Tanya with smooth and evocative keyboard work and a raspy vocal that is as surprising as it is visceral. Their talent is undoubted and self-evident. Their impassioned performances, however, are clearly a function of deep pools of emotion.

9pm – Malibongwe Mali Zulu

Mali Zulu is an Acoustic Pop/Folk trio from Pietermaritzburg. We have been together for 2 years as an independent band and close friends. We pride ourselves with out talents as we are all self taught musicians. This makes room for a lot of creativity. We have original songs and we do covers (With a Mali Zulu twist) as well. This has caught a lot of attention and has made the brand grow much quicker.

Performing at some of the most prestige venues and events in South Africa like The Dutch (Umhlanga), Cafe Roux (Noordhoek), Raggies, Wolves Cafe, Pool City (PE), Zanzibar (George), Hillcrest Quarry (CPT), the Lions Festival (South Coast), Outland Festival, Ballot Pro, Zini Music Festival, The Litchi Orchard, BrewHaus and Splashy Fen.

Mali – Lead Singer/Rhythm Guitar
He is a choir boy at heart, being in the choir platform from Grade 1 – 11 and made it to the Northern KZN Youth Choir in Grade 12. He moved on to participate on Idols Season 10 where he made it to the top 31. Following that experience he landed a recording deal in Pretoria. Mali then moved to Pietermaritzburg to work at Umgeni Water (ICT) and he continued to follow his dream of being one of the greatest musicians of his time.

Skippy – Backing Vocals/Bass Guitar
He is working at a local music shop (Marshall Music Midlands). Brining a very profession music aspect to the team. His skills can't be compared as he is Left-Handed but plays a Right-Handed Bass Guitar.

Qin – Backing Vocals/Lead Acoustic Guitar
He is currently working as a book keeper but can not hold back on his passion to a musician. Coming from a church background he brings top quality into the team, he has a very tight ear for harmonies both vocal and guitar.

We have a single called Try that has been playlist on East Coast Raidio, Hashtag Radio and Capital Music and is also available on all major online stores like iTunes/Google Play/Spotify and more.

ABOUT MiTH: MiTH is a semi-open mic music club. An opportunity for musicians to share the joy of their music with a friendly audience which includes fellow musicians – who have all "been there" too. (Non-musicians welcome too!) Whether you're a newbie looking for your first opportunity to perform publicly, or a more experienced / mature musician simply looking for people who are as passionate about music as you are – come along and join us!

Bring your own booze. Food and soft drinks are available for sale. Musicians who want to play at MiTH, please contact mithbookings@gmail.com, Charles Webster (082 331 7271), or Doug Borain (072 340 7034).

DIRECTIONS TO MiTH: Take the N3 to Hilton, take the Hilton turnoff and go South into the Village (away from Hilton College). Travel 5,2km along Hilton Avenue (past two sets of traffic lights and Crossways Pub) and keep going straight as Hilton Avenue turns into Dennis Shepstone Drive. At the 5,2km mark, Knoll Drive will be on your right – the entrance to MiTH is the *second* entrance on your left into The Knoll Historic Guest Farm.