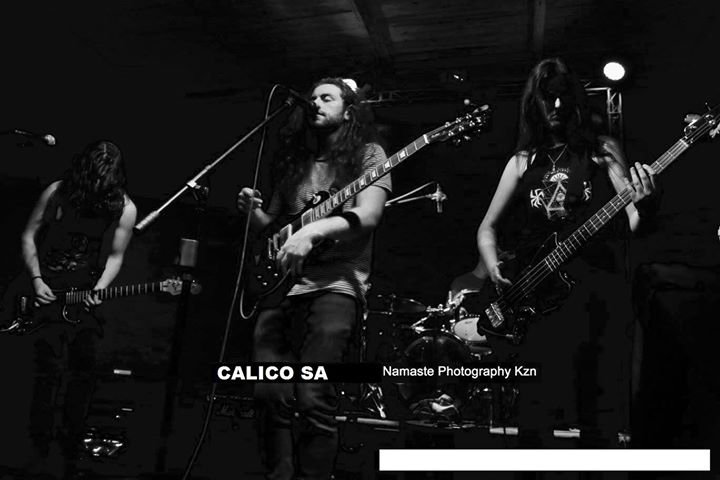 Lucille Cornelius, Matt Gardiner & Calico
Category:
When:

11th October 2017 7:00 pm - 10:00 pm
Where:

Knoll Dr




Hilton

,

KwaZulu-Natal

3245




South Africa



Submitted By:
Event Details

---

MUSIC IN THE HILLS THIS WEEK – 11/10/2017 – Open Mic, Lucille Cornelius, Matt Gardiner & Calico

Time: 7pm, entry R30, bring your own booze. Food and soft drinks are available for sale. Musicians who want to play at MiTH, please contact mithbookings@gmail.com, Bill Pocket cell 076 684 7647 or Charles Webster cell 082 331 7271 or Doug Borain cell 072 340 7034

7.00pm – 7.30pm – OPEN MIC

7.30pm – 8.00pm – LUCILLE CORNELIUS

Lucille Cornelius has been performing since the age of 12. She is a singer, songwriter and musician. She has her roots in gospel music, having been part of two internationally televised album recordings. Her love for rock music, however, was developed from her father who was a very popular drummer, vocalist and original music composer in the 60's and 70's. She has performed with Steve Fataar and members of the Reals at iZulu Theatre, and at the Playhouse with the band Track. She is currently recording her debut EP and will be performing in Philippines next year at the International Hot Air Balloon Festival alongside Niki West and other international artists.

8.00pm – 8.50pm – MATT GARDINER

Matt is a young musician born and bred in Pietermaritzburg – but already deeply embedded in local music. It has always been a dream of his to turn his passion for music into his career. He began playing guitar towards the end of his junior school years when he watched his father playing, and was eager to learn. He began his music career by partaking in musical productions at his school, Maritzburg College. He moved on to opening for the likes of Matthew Mole, Prime Circle, Desmond and the Tutus, Just Jinjer, Majozi and Plush. He describes his music as Indie Folk with a slight Rock undertone, with a few of his influences being Mumford and Sons, Matthew Mole and John Mayer.


9.00pm – 10.00pm – CALICO SA

Calico SA have a mixture of influences – from funk, to blues and indie, to alt-rock, and even a bit of grunge, but are definitely rooted in rock. They plan to cover all these genres in their set with covers from: The Black Keys, Red Hot Chilli Peppers, Biffy Clyro, Cage the Elephant and Incubus. They will also be doing a few originals, which have a mixture of sounds from fuzzy soft rock, to blues and grunge with a touch of funk. We look forward to having these lads back at MiTH.

DIRECTIONS TO MiTH: Take the N3 to Hilton, take the Hilton turnoff and go South into the Village (away from Hilton College). Travel 5,2km along Hilton Avenue (past two sets of traffic lights and Old Main Brewery) and keep going straight as Hilton Avenue turns into Dennis Shepstone Drive. At the 5,2km mark, Knoll Drive will be on your right – the entrance to MiTH is the *second* entrance on your left into The Knoll Historic Guest Farm.

ABOUT MiTH: MiTH is a semi-open mic music club. An opportunity for musicians to share the joy of their music with a friendly audience which includes fellow musicians – who have all "been there" too. (Non-musicians welcome too!) Whether you're a newbie looking for your first opportunity to perform publicly, or a more experienced / mature musician simply looking for people who are as passionate about music as you are – come along and join us!