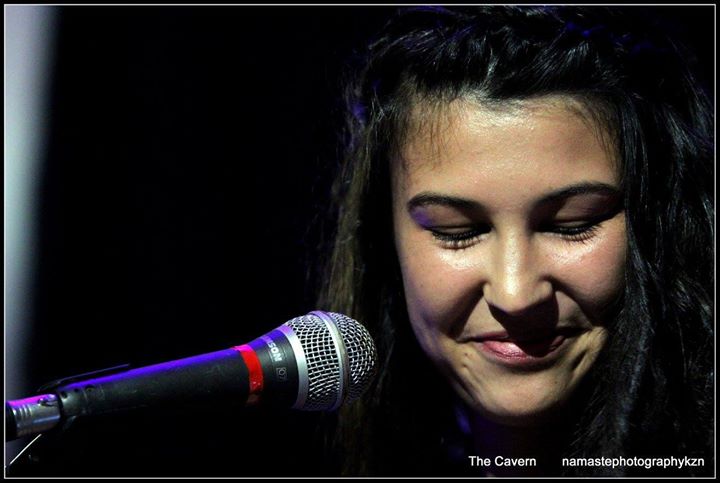 Kevin Gurney & Brett Painter - Bianca Santoro & Tatum Holder
Category:
When:

30th August 2017 7:00 pm - 10:00 pm
Where:

Knoll Dr




Hilton

,

KwaZulu-Natal

3245




South Africa



Submitted By:
Event Details

---

MUSIC IN THE HILLS THIS WEEK (30/08/2017) Kevin Gurney & Brett Painter – Bianca Santoro & Tatum Holder

Time: 7pm, entry R25, bring your own booze. Food and soft drinks are available for sale.

7.15pm – 7.45pm – KEVIN GURNEY & BRETT PAINTER

Brett and Kevin are musicians from Kwazulu-natal, South Africa. They mostly do covers ranging from rock to folk music, with influences ranging from Linkin Park and Seether to Ben Howard and Passenger. The two guitarists will be playing together for the first time although Kevin has played at MiTH before.

8.00pm – 8.30PM – BIANCA SANTORO

An amazingly talented youngster from the Midlands, another product of the Kéch Sánchez school with one of the sweetest voices and one of the most confident stage presences you'll see from a teenager, Bianca will win you over with her musicality and her charming wit. She is rising rapidly in KZN's musical ranks and is not to be missed.

8.45pm – 9.30pm – TATUM HOLDER

Tatum Holder is a Singer/Songwriter who plays alternative Indie/Folk covers and original songs. She is self-taught and plays both guitar, ukulele and harmonica. Her original songs have a positive and uplifting feel. You can expect a soulful and unique range of vocals and guitar as well as happy-go-lucky ukulele tunes. She has played at various well known places including such as La Casa, Music in The Hills, Northwood Crusaders Club – Sol Sunday Sessions, The Cavern and Crinkly Bottom. She has also been invited to play at The 12th White Mountain Acoustic Festival on the 30th September this year, this will be her biggest gig yet.

ABOUT MiTH: MiTH is a semi-open mic music club. An opportunity for musicians to share the joy of their music with a friendly audience which includes fellow musicians – who have all "been there" too. (Non-musicians welcome too!) Whether you're a newbie looking for your first opportunity to perform publicly, or a more experienced / mature musician simply looking for people who are as passionate about music as you are – come along and join us!

Musicians who want to play at MiTH, please contact mithbookings@gmail.com, Bill Pocket cell 076 684 7647 or Charles Webster cell 082 331 7271 or Doug Borain cell 072 340 7034

DIRECTIONS TO MiTH: ROADWORKS ARE COMPLETE! The approach to MiTH is now safe and well-marked, so don't let a bit of mist (or MiTHt) keep you away. Take the N3 to Hilton, take the Hilton turnoff and go South into the Village (away from Hilton College). Travel 5,2km along Hilton Avenue (past two sets of traffic lights and Old Main Brewery) and keep going straight as Hilton Avenue turns into Dennis Shepstone Drive. At the 5,2km mark, Knoll Drive will be on your right – the entrance to MiTH is the *second* entrance on your left into The Knoll Historic Guest Farm.