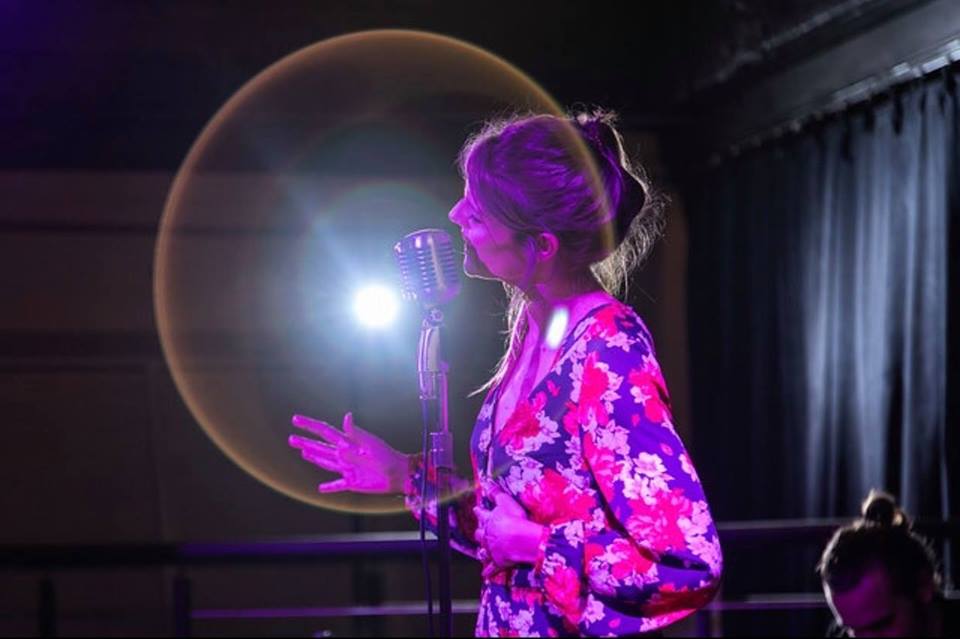 Chloe Clark, Burton Naidoo, Grace Botha Live at MiTH
Category:
When:

7th November 2018 7:00 pm - 10:00 pm
Where:

1 Knoll Drive




Hilton

,

KwaZulu-Natal

South Africa



Submitted By:
Event Details

---

9pm – Chloe Clark and Burton Naidoo
8pm – Burton Naidoo
7pm – Grace Botha Music

CHLOE CLARK

Chloe Clark is coming back to MiTH! She started singing and playing music from a very young age. She then went on to join her first band at the age of eleven and has been filling the air with her music ever since. Chloe is a dynamic presence in Durban's jazz, theatre and corporate scene and has had the privilege of singing at the launching of the Durban July events, singing with the Kwa Zulu Natal Philharmonic Orchestra, being a backup vocalist for Ronan Keating, singing on Majozi's first EP and alongside artists such as Gangs of Ballet, Kyle Duitchman, Joseph Clark, Arno Carstens many more incredible artist and platforms. Chloe studied music at the University of KwaZulu Natal and finished her honors at the end of 2016 in Jazz vocals and vocal technique methods. Chloe also became a familiar face on Idols in 2014 where she made the Top 30 and has recently just been a part of South Africa's first season of The Voice South Africa where she was in Kahn's team (from the Parlotones). Chloe released her debut Album in April 2016 and has gained national attention on local radio stations and television shows regrading her releases. Her more recent release of her jazz album, 'She encountered wonderland' is beginning to make waves among the jazz communities worldwide. Chloe has also recently performed internationally in Mauritius, Japan, China and India. Chloe draws inspiration from many of her favourite artists, namely London Grammar, Diana Krall, Madeleine Peyroux, Kimbra, Billie Holiday, Immogen Heap.

Look and listen:

BURTON NAIDOO

Durban-born pianist, arranger and composer Burton Naidoo started piano lessons at the age of six at the Simon Kerdachi Academy of Music. He took a keen interest in Jazz from an early age. Bill Evans, Keith Jarrett, Brad Mehldau, John Coltrane, Miles Davis, Charles Mingus, Cecil Taylor and Andrew Hill are some of his biggest influences. In 2001 he enrolled into UKZN'S jazz program and spent four years under the wings of Mr. Darius Brubeck. He was also awarded a scholarship to study at the university of Artisten, Gothenburg, Sweden, where he took lessons with Anders Perrson and Peter Burman. In 2005 he won the SAMRO Piano Competition and received funding for further international study. He has performed at the Les Rendez-vous de l'Erdre festival in Nantes, France, The International Association for Jazz Educators Conference in Los Angeles, Nefertiti Jazz Club Sweden, numerous World Music Festivals in Mozambique, Dubai, Abu Dhabi and Morocco. Locally he has played The Cape Town International Jazz Festival, Oppikoppi, Splashy Fen, Woodstock, and the Emmarentia Festival to name a few. We greatly look forward to having him at MiTH.

Watch Burton here:

GRACE BOTHA

MiTH's own Grace Botha is a multi-talented vocalist, songwriter and keyboard player who can also hold her own on guitar and has a way of amalgamating her love for jazz, pop and folk. She majored in Jazz and Popular Voice at Howard College and was a soloist for the close-harmony group the UKZN Voices. She won the Amsterdam Acoustic Artist challenge, was runner-up in the Gateway to Fame competition the following year as well as opening for the SAIFTA awards in a collab at the ICC Durban. She has performed with several artists including Beatroute, Seb Goldswain, and opened for Jason Hartman in his hometown show. She has played at many different venues in KZN and now resides in the Midlands where she continues to pursue her love of music. Grace is most at home on stage and her performances are sure to move you.

MiTH is located at The Knoll Historic Guest Farm, Knoll Drive, Hilton. Doors open at 6 pm and the music will kick off at 7 pm. Entrance is R30 at the door.

ABOUT MiTH: MiTH is a semi-open mic music club. An opportunity for musicians to share the joy of their music with a friendly audience which includes fellow musicians – who have all "been there" too. (Non-musicians welcome too!) Whether you're a newbie looking for your first opportunity to perform publicly, or a more experienced / mature musician simply looking for people who are as passionate about music as you are – come along and join us!

Bring your own booze. Food and soft drinks are available for sale. Musicians who want to play at MiTH, please contact mithbookings@gmail.com, Charles Webster (082 331 7271), or Doug Borain (072 340 7034).

DIRECTIONS TO MiTH: Take the N3 to Hilton, take the Hilton turnoff and go South into the Village (away from Hilton College). Travel 5,2km along Hilton Avenue (past two sets of traffic lights and Crossways Pub) and keep going straight as Hilton Avenue turns into Dennis Shepstone Drive. At the 5,2km mark, Knoll Drive will be on your right – the entrance to MiTH is the *second* entrance on your left into The Knoll Historic Guest Farm.