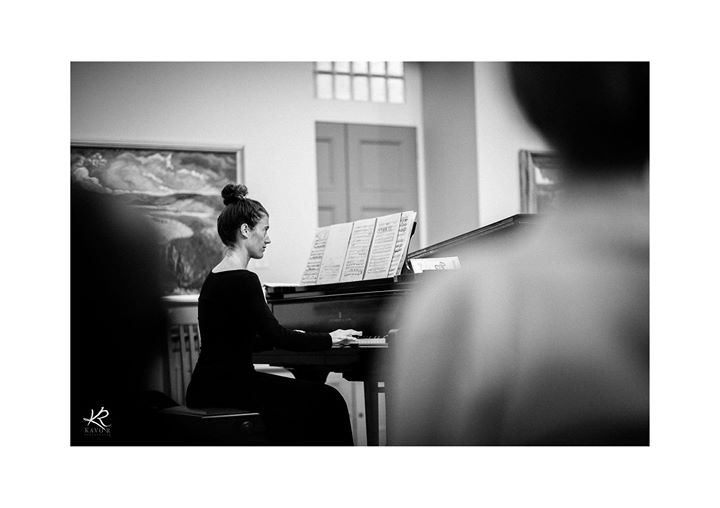 Braydon Marie & Bianca Santoro, St John & Tanya, Bowstring & Lara Kirsten
Category:
When:

20th September 2017 7:00 pm - 10:00 pm
Where:

Knoll Dr




Hilton

,

KwaZulu-Natal

3245




South Africa



Submitted By:
Event Details

---

MUSIC IN THE HILLS THIS WEEK 20/09/2017
Time: 7pm, entry R25, bring your own booze. Food and soft drinks are available for sale.

Photo credit: Kavo R Photography

7.00pm – BRAYDON MARIE & BIANCA SANTORO

Braydon recently won the Grace College talent show and Bianca Santoro – the amazingly talented youngster from the Midlands, another product of the Kéch Sánchez school with one of the sweetest voices. They team up to entertain us on the MiTH stage for the first time. We are looking forward to this new collaboration.

7.30pm – ST JOHN & TANYA

St John Haw and Tanya Nicolson – are some of our favourite musicians here in the Midlands of KZN. Tanya leaves her heart on the stage – the utter abandon with which she delivers jazz standards, jazz not-so-standards and soulful ballad covers has left MiTH members tearful on more than one occasion. She lives and breathes every lyric. St John, in his unique, quiet way, provides a perfect foil for Tanya with smooth and evocative keyboard work and a raspy vocal that is as surprising as it is visceral. Their talent is undoubted and self-evident. Their impassioned performances, however, are clearly a function of deep pools of emotion. Tanya Nicolson, St John Haw

8:00pm – BOWSTRING

This father-daughter duo (Rebecca Webster and Charles Webster) will be bringing you the vocal harmonies and the funky rhythm they have become known for – paying *almost exclusively original material* this time, there is much emotion and much musicality in this team. With influences ranging from John Mayer, Hozier, Lee Dewyze and the Beatles to Simon & Garfunkel, game soundtrack legend Christopher Tin and rockers like Led Zeppelin and Evanescence, the father-daughter dynamic is special.

8.45pm – 9.45pm – LARA KIRSTEN

In the last year Lara Kirsten has also performed at the FynArts Festival in Hermanus and the Michaelhouse Music Festival in the Midlands of KwaZulu-Natal. For the last 4 years Lara has been based in the Midlands of KwaZulu-Natal from where she travels with her concert tours. She also teaches piano from her home. From 2014-2016 Lara has been invited to serve as adjudicator for the Pietermaritzburg Eisteddfod of the South African Society of Music Teachers. Lara's concerts and teaching are not only focused on the existing classics, but include improvising too.

ABOUT MiTH: MiTH is a semi-open mic music club. An opportunity for musicians to share the joy of their music with a friendly audience which includes fellow musicians – who have all "been there" too. (Non-musicians welcome too!) Whether you're a newbie looking for your first opportunity to perform publicly, or a more experienced / mature musician simply looking for people who are as passionate about music as you are – come along and join us!

Musicians who want to play at MiTH, please contact mithbookings@gmail.com, Bill Pocket cell 076 684 7647 or Charles Webster cell 082 331 7271 or Doug Borain cell 072 340 7034

DIRECTIONS TO MiTH: ROADWORKS ARE COMPLETE! The approach to MiTH is now safe and well-marked, so don't let a bit of mist (or MiTHt) keep you away. Take the N3 to Hilton, take the Hilton turnoff and go South into the Village (away from Hilton College). Travel 5,2km along Hilton Avenue (past two sets of traffic lights and Old Main Brewery) and keep going straight as Hilton Avenue turns into Dennis Shepstone Drive. At the 5,2km mark, Knoll Drive will be on your right – the entrance to MiTH is the *second* entrance on your left into The Knoll Historic Guest Farm.